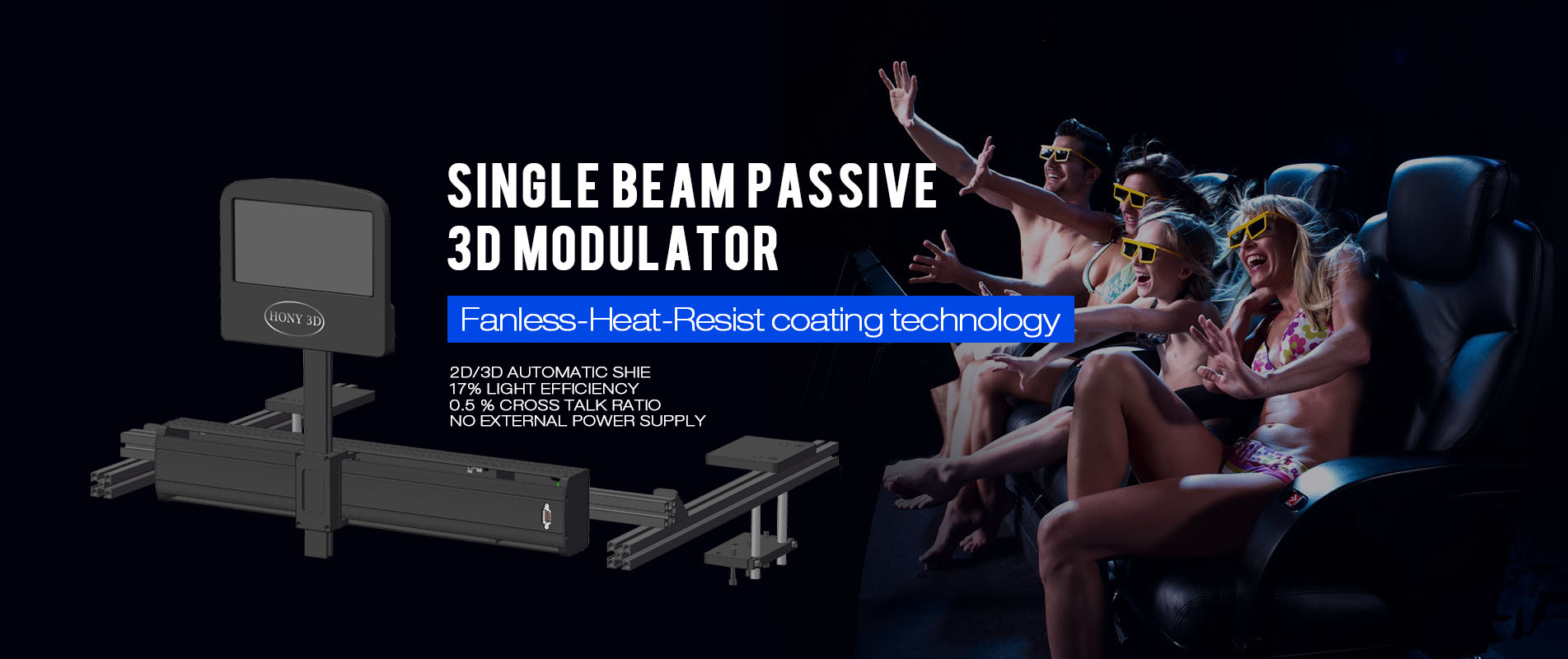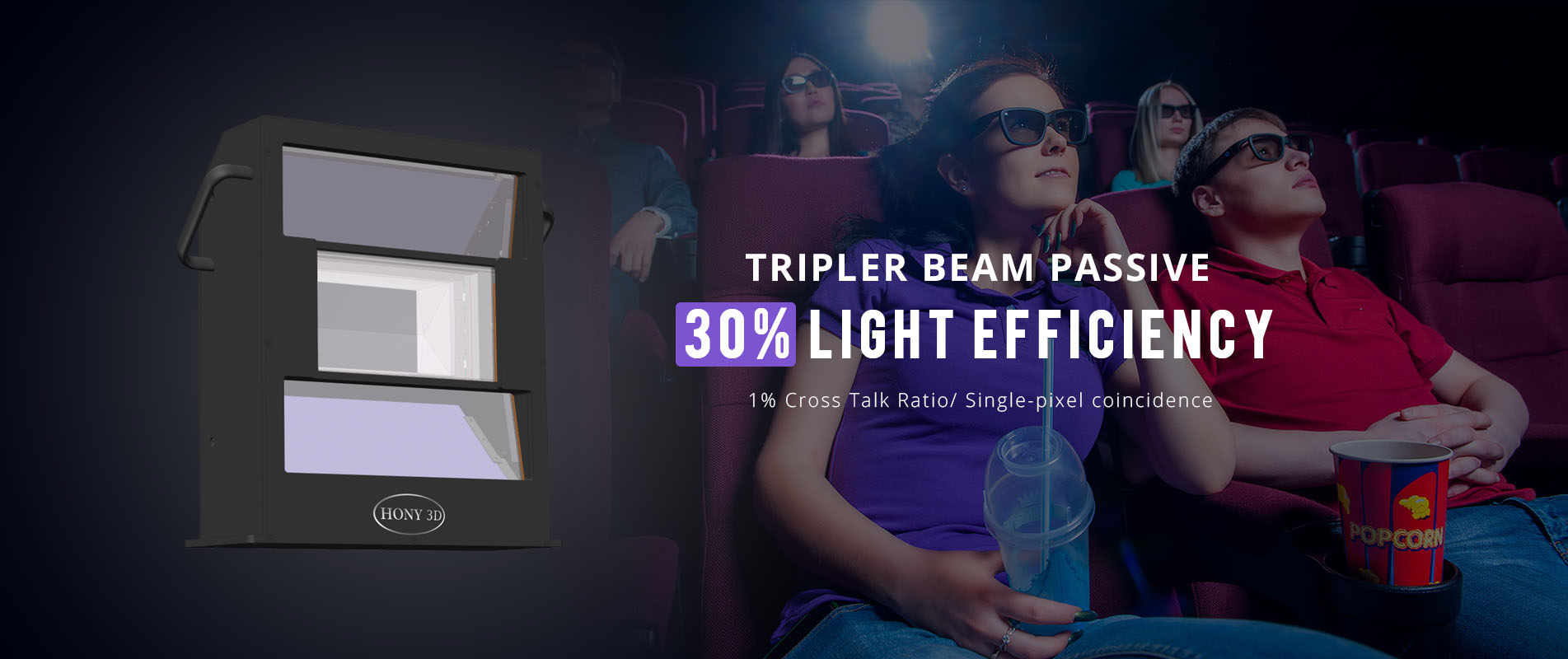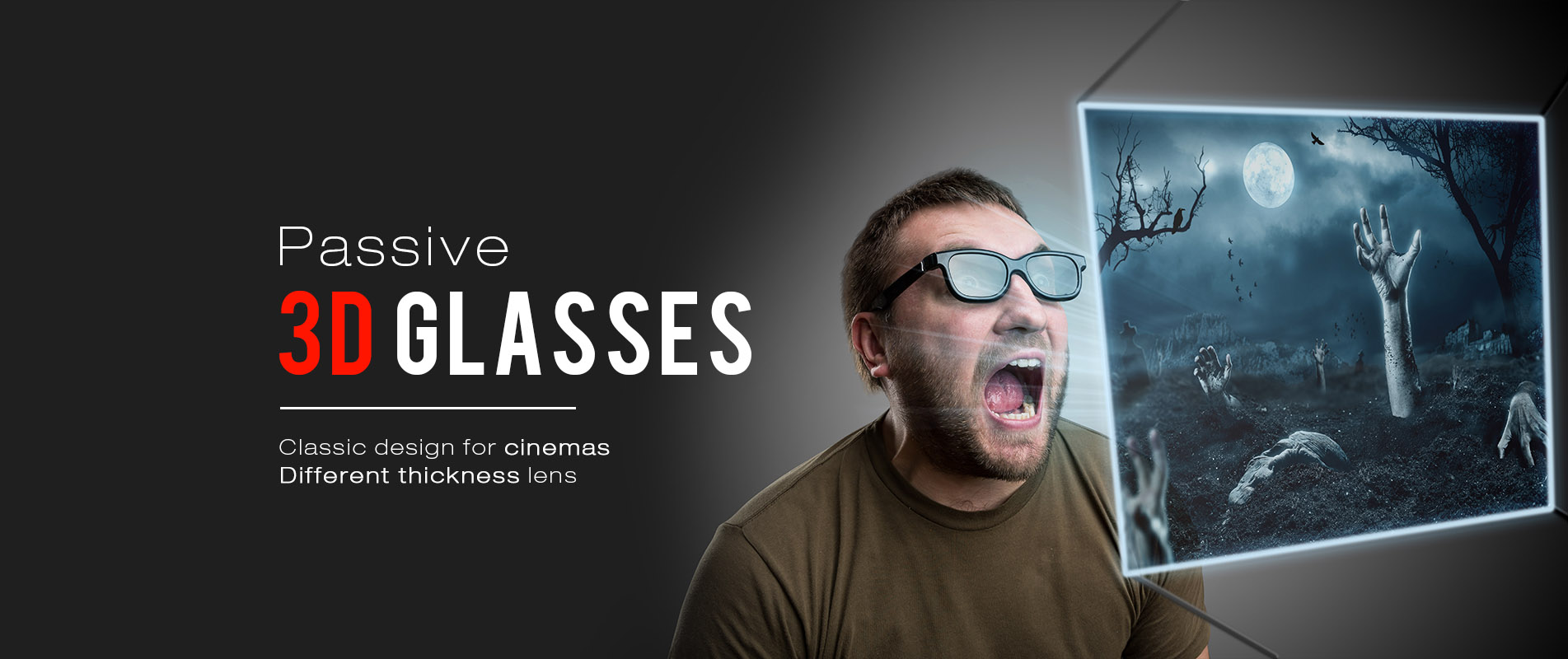 Experience Your 3D Journey Just Start From Here!
HONY3D-S,a circular passive 3D system for cinema, employs an achromatic liquid
crystal device to achieve high contrast and
accurate gamma correction. Co-working withheat-resist technology, HONY3D-S can withstand intense light over 32000 lum (50000lum for laser projector).
The Leader of 3D Products Manufacturer
Shenzhen HONY Optical Co., Limited is China's National High-Tech Enterprise, located in Shenzhen China.
HONY was founded in 2007, after years of development, has become highly specialized, and the leader of the 3D products manufacturer.
The factory size is more than 4000 square meters, with 200 stuffs.
Company Culture
People-Oriented, innovation, our principle is "Honest, Integrity, effort, respect," keep improving, to create more value for our clients.
HONY3D Competitive Strength
1.With more than 6 years 3D glasses production experience.
2.With much more cooperation experience with big company.
Quality Process
HONY keep very strict quality inspection policy, make sure every product reach customers is perfect. All products from HONY can meet